How much does a Bible Weekend Cost?
There are three packages for you to choose from: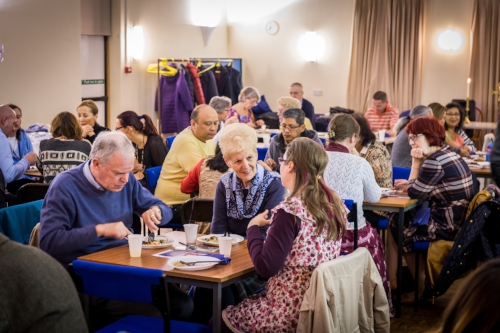 Standard Bible Weekend £2490
The Standard Bible Weekend includes the full programme of events plus 50 copies of our Bible Study resource book on the Gospel of the liturgical year for use in follow up activities, and prayer stations around the Church.
Deluxe Bible Weekend £3360
The Deluxe Bible Weekend has everything the Standard weekend has plus, 50 more copies of our Bible Study resource book, a copy of the Prayer Stations pack, a follow up day 6-12 months after your Bible Weekend or a retreat day for the local Catholic primary school or Secondary School on the Monday.
Basic Bible Weekend £2090
The Basic Bible Weekend has no follow up element included, and no prayer stations around the church.
Bible Weekend Costings - Or how we worked out our prices.
Basic
6 x mornings/afternoons/evenings @£190 per session = £1,140
Contribution towards Travel Expenses (based on average travel costs) = £160
2 x days of preparation = £400
2 x Preparatory Meetings = £300
Materials for sessions, including handouts, props, toys, visual aids, equipment for activities etc = £90
Total = £2090
Standard : Everything you get on the Basic weekend plus:
Matthew's Gospel Resource Book bundle 50 copies @£5 per copy = £250
Prayer Station Set-Up and Resources = £150
Total = £2490
Deluxe : Everything you get on the Standard weekend plus:
follow up day 6-12 months after your Bible Weekend or a retreat day for the local Catholic primary school or Secondary School on the Monday. = £600
Prayer Station pack = £20
50 extra copies of  Gospel Resource Book = £250
Total = £3360